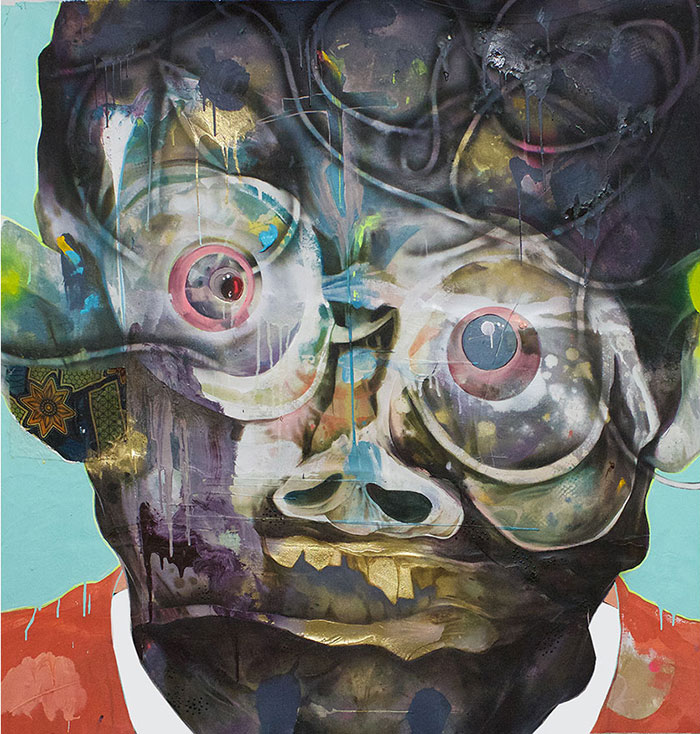 Lavar Munroe,
Bewilderment, 2017
Acrylic, enamel, latex house paint, spray paint and found fabric on canvas, 100cm x 100cm

Lavar Munroe's 10 – Year Survey
National Art Gallery of The Bahamas
13 September 2018 – 2 December 2018
NAGB will exhibit over 50 works created from 2008- 2018, focusing on the evolution of Munroe's creative practice and it's materiality move off the wall and into a richer dimensionality at once exploring the fragility and tenuous relations of the human condition, Blackness, the grotesque and the beautiful.
African Metropolis. Une città immaginaria.
MAXXI | Museo nazionale delle arti del XXI secolo, Rome, Italy 
(Group Exhibition)
22 June 2018 - 21 October 2018
Una panoramica approfondita sulla scena artistica e culturale del continente africano.