A large woodcarving and bronze sculpture by Aimé Mpane has been installed in the main atrium of the Africa Museum
in Tervuren, Belgium.
The museum reopened on Sunday, December 9, 2018.



Aimé Mpane (D.R.Congo)
Nouveau Souffle, 2018
Sculpture, wood and bronze
415 cm x 230 cm x 125 cm




A mural by Aimé Mpane is included in the museum show Posing Modernity. The Black Model from Manet and Matisse to
Today at Columbia University, NY. The show is currently on view until February 10, 2019 before traveling to Musée d'Orsay,
Paris from March 26 – July 14, 2019





Aimé Mpane (D.R.Congo)
Olympia II, 2013
Mural, paint and mixed media on layered plywood
91cm x 121 cm x 5 cm
The National Art Gallery of the Bahamas exhibited over 50 works created from 2008- 2018, focusing on the evolution of Munroe's creative practice and it's materiality move off the wall and into a richer dimensionality at once exploring the fragility and tenuous relations of the human condition, Blackness, the grotesque and the beautiful. Catalogue available at NOMAD GALLERY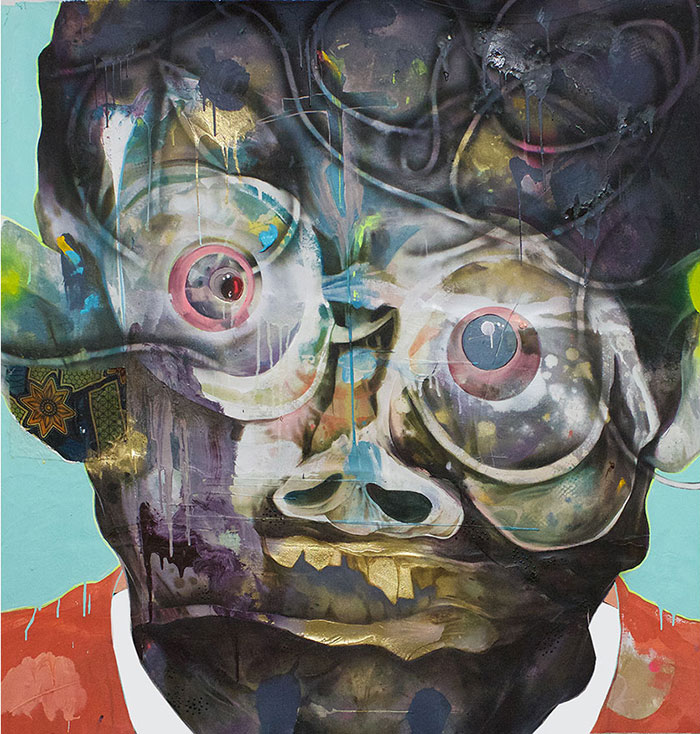 Lavar Munroe (Bahamas)
Bewilderment, 2017
Acrylic, enamel, latex house paint, spray paint and found fabric on canvas
100 cm x 100 cm
Since 2008 NOMAD GALLERY has been promoting international art careers of selected artists and successfully introduced work to private, corporate and museum collections.
Please contact the gallery for references.